Virginia Beach Reckless Driving Lawyer
Reckless driving is one of the more common traffic or vehicle-related offenses individuals commit and often accompanies another crime such as a DUI. If you're curious about reckless driving penalties or find yourself embroiled in a reckless driving case, today's blog will help you understand what to expect from a reckless driving charge.
At The Law Offices of Daniel J. Miller, our Virginia Beach reckless driving attorney helps clients in Virginia Beach, Norfolk, Chesapeake, and all of Hampton Roads to navigate criminal defense cases, including DUI and reckless driving disputes.
Schedule a consultation with a reckless driving defense lawyer and receive the experienced, compassionate legal representation you deserve. Contact us online or at (757) 267-4949 today!
What Is Reckless Driving?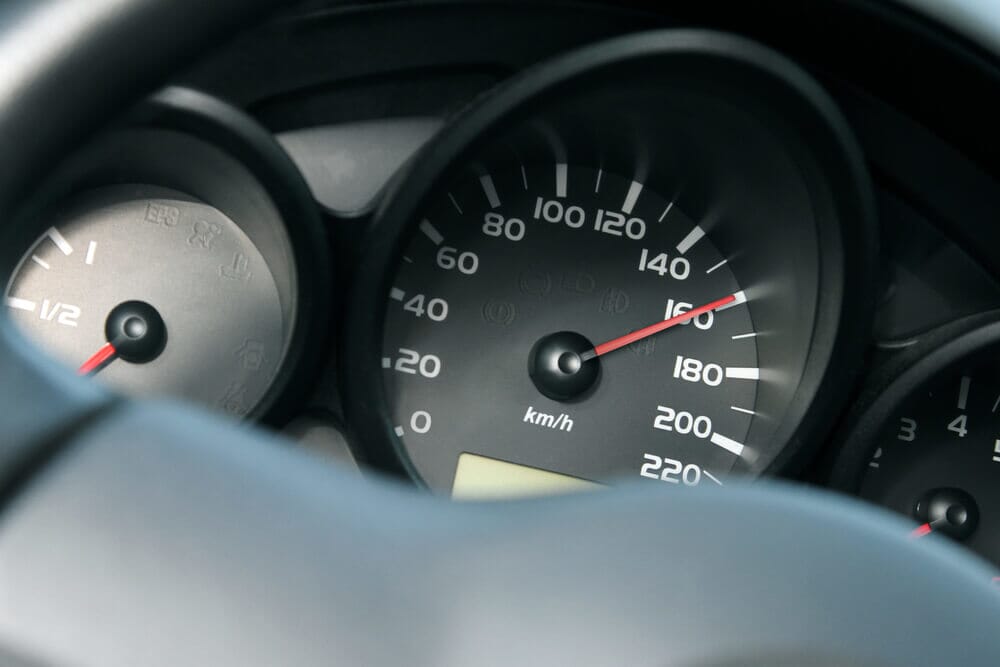 Under the Code of Virginia, reckless driving is actually listed as a criminal offense instead of a moving violation.
Section 46.2-852 defines reckless driving as operating a vehicle "Irrespective of the maximum speeds permitted by law, any person who drives a vehicle on any highway recklessly or at a speed or in a manner so as to endanger the life, limb, or property of any person shall be guilty of reckless driving."
Essentially, reckless driving is a kind of "catch-all" offense intended to penalize drivers who put other individuals at risk by operating a vehicle carelessly.
It's important to note that "reckless driving" is not the same thing as speeding. Speeding is a traffic infraction, while reckless driving is a criminal offense.
Going above the speed limit may result in a speeding ticket. However, going more than 20 miles per hour (mph) beyond the listed speed limit on a road (or more than 80mph on any road, including the highway) could result in a more severe reckless driving charge.
Some common examples of behaviors that can result in a reckless driving charge include:
Engaging in "street racing" with other drivers on the road;
Surpassing the speed limit by 20mph or going 80mph regardless of speed limits (as mentioned above), or exceeding the limit that would be safe for given traffic conditions (an individual could receive a reckless driving charge for going 65mph on a 75mph road if conditions such as ice or rain made doing so dangerous);
Operating a vehicle the driver knows is unsafe in some way (possesses faulty brakes or broken lights, for example);
Illegally passing another car in a dangerous manner, such as passing while going up a hill or around a curve on a two-lane road;
Driving a vehicle that is "overloaded" (i.e., is carrying too much weight or objects), or one that obstructs the road for other travelers;
Engaging in other acts that could endanger drivers, such as failing to stop for stop signs, refusing to utilize turn signals, etc.
What Are the Penalties for Reckless Driving in Virginia?
If you a court convicts you of reckless driving, you can expect:
A fine of up to $2,500;
Six demerit points on your driver's license (after reaching 12 points in a year or 18 points in two years, the Virginia Department of Motor Vehicles (DMV) will issue a license suspension to the driver, who must then attend a Driving Improvement Clinic to receive their license again);
A jail sentence of up to a year;
Up to a six-month license suspension;
A criminal record.
Reckless driving is a class 1 misdemeanor, meaning that individuals convicted of reckless driving can potentially receive an expungement to remove the charge from their record.
How the court rules in reckless driving cases largely depends on the circumstances of the case. Factors such as whether the accused has a record of previous reckless driving charges or other offenses like DWI could change the severity of the penalties.
What's a Wet Reckless?
Many people associate reckless driving charges with wet reckless charges. Wet reckless charges are usually reserved for reckless driving charges that also involve alcohol.
If a DUI charge also involves alcohol in Virginia, the judge can require the offender to complete the Virginia Alcohol Safety Action Program (VASAP) and convict them of a wet reckless. In doing so, the court usually reduces the severity of other DUI-related charges.
Entering a plea for a wet reckless outcome can help an individual charged with a DUI obtain a less severe (and stigmatizing) outcome in their case.
Contact The Law Offices of Daniel J. Miller Today!
At The Law Offices of Daniel J. Miller, our Virginia Beach reckless driving lawyer helps clients navigate complex family and criminal law disputes. Our attorney is skilled in fighting criminal charges and can assist you by collecting witness statements, subpoenaing witnesses to testify in court, and can be an expert you can rely on to help you understand your options.
Schedule a consultation with a reckless driving defense attorney – contact us online or call us at (757) 267-4949!
Every Client Matters
Your Rights Deserve to Be Protected
Mr. Miller won't let you down! - Robb D.

I highly recommend this firm for all your legal needs. - Kraig T.

Charges Dropped! - Kiesa S.

Thank you ALL for everything! - Edward T.

They're truly the best lawyers in Virginia Beach - V. Counce
Case Results
A Track Record of Success
Defective Equipment and Driving on Revoked License Traffic Violations

Our client was stopped for a defective taillight. The officer noted that the client's privilege to operate a motor vehicle had been suspended based upon a prior DUI with no restrictions. The officer agreed to dismiss both charges based upon our client's ability to have obtained his driver's license and fix the broken taillight.

Reckless Driving Traffic Violations

Our client was charged with reckless driving after he was alleged to have run off the road and taken down several trees. We appeared in our client's absence and, based upon cross-examination of the officer and argument, the charge of reckless driving was dismissed.

Possession of Heroin Traffic Violations

Our client was charged with possession of heroin when an officer searched his vehicle for a traffic violation. We were able to convince the commonwealth attorney's office to dismiss the charge based upon insufficient evidence to show that our client knew that the substance was present in the vehicle.

Paid Court Costs Hit and Run, Reckless Driving and Providing a False Police Report

Our client was charged with hit and run, reckless driving, and providing a false police report. We negotiated a plea agreement wherein the client plead guilty to providing a false police report and the remaining charges were dismissed. Based upon argument made at the time of sentencing, the client was fined $50 and ordered to pay court costs.

Case Dismissed Reckless Driving

Our client was charged with reckless driving – operating his motor vehicle at a speed of 91 miles per hour in a 55 mph zone. On cross-examination, the officer was able to produce a calibration for the vehicle for which he used to pace but the calibration was not properly authenticated. Court held the calibration inadmissible and the case dismissed.

Reduced to Defective Equipment Reckless Driving 92/55

Our client was charged with reckless driving 92/55. At our request, our client obtained a vehicle calibration and attended a driver improvement school. We argued that a reckless driving offense would create an unreasonable hardship. The charge was reduced to defective equipment, a non-moving violation.

Case Dismissed Reckless Driving

Our client was charged with a reckless driving accident. On cross-examination of the commonwealth's witness, it became apparent that the complainant was partially at fault. We successfully argued that under relevant case law the mere occurrence of an accident in and of itself is insufficient for a finding of guilt. The charge was dismissed.

Case Dismissed Reckless Driving and Open Container

Our client was charged with reckless driving and open container after he made an illegal U-turn to avoid a DUI checkpoint. We were able to prove that the operation of the motor vehicle did not in and of itself endanger life and that because the container was located on the floor of the passenger seat, they could not prove that my client knew of its presence. Both charges were dismissed.

Case Dismissed Hit and Run and Driving on Suspended License

Our client was charged with hit and run and three counts of driving on a suspended license. The court could not prove that he was operating the vehicle at the time of the accident since they pulled him over long after the accident occurred and they couldn't prove notice on any of the suspended license charges. The charges were dismissed.

Case Dismissed Traffic Violation

Our client was charged with driving down a one-way street. The court dismissed the charge on the basis that our client may have lacked proper notice.