Virginia Beach Divorce Lawyer
Experienced & Trustworthy Divorce Representation in Virginia Beach, Norfolk, Chesapeake & Hampton Roads, VA
Divorce can be an extremely difficult time in an individual's life and nobody said the process would be easy. It presents a variety of challenges and concerns. Even some of the most amicable separations have the potential to quickly become bitter and messy. However, having an experienced divorce lawyer on your side can ensure your rights and best interests are protected at all times.
At The Law Offices of Daniel J. Miller, we aim to develop creative and amicable solutions, minimize the trauma of the divorce, and help you obtain the best possible outcome. With more than two decades of legal experience, our Virginia Beach divorce attorney can assess your situation and determine all of your available legal options in order to reach a divorce agreement which fulfills your needs.
Need a divorce attorney in Virginia Beach, Chesapeake, Norfolk, or Hampton Roads, VA? Call (757) 267-4949 or contact us online today!
Navigate This Page:
Types of Divorces in Virginia
There are several different types of divorce that may be considered, based on your circumstances. While we mentioned above the differences in the law (i.e. fault or no-fault), there are also differences in the way you and your spouse approach it.
Our divorce law firm in Virginia Beach handles, but is not limited to, the following types of divorces:
Contested divorce – If you and your spouse argue over one or more divorce issues to the point where you cannot come to an agreement, and instead takes these issues to the judge to determine, you have what is considered a contested divorce. You'll undergo the process of exchanging information, settlement negotiations, hearings, and a court trial.
Uncontested divorce – By contrast, if you and your spouse work together to agree on the terms of your divorce, and file court papers cooperatively to make the divorce official, then you have an uncontested divorce. In this type of divorce, no formal trial is required and you probably won't have to step foot in a courtroom.
High asset divorce – Couples with a lot of accumulated property and wealth are considered "high asset" divorce cases. Some examples of assets to be divided include real estate, stocks, investments, bonuses, business ventures, vehicles, boats, and pensions.
Military divorce – Members of the armed forces satisfy the residency requirement if they are stationed in Virginia for at least six months. Military members who are stationed outside the country can meet the residency requirement by showing they lived in Virginia for six months immediately before the foreign assignment started.
Divorce for men – Divorce proceedings can often lean in favor of women over men, especially when children are involved. If you are a dad looking to protect your rights in a divorce, we can help. Our lawyers represent men in divorce, working hard to protect their assets and their fathers' rights.
Taking the steps towards divorce can be very scary but we want to help. If you are interested in reading more, please take a look at our Guide to Getting Divorced E-book.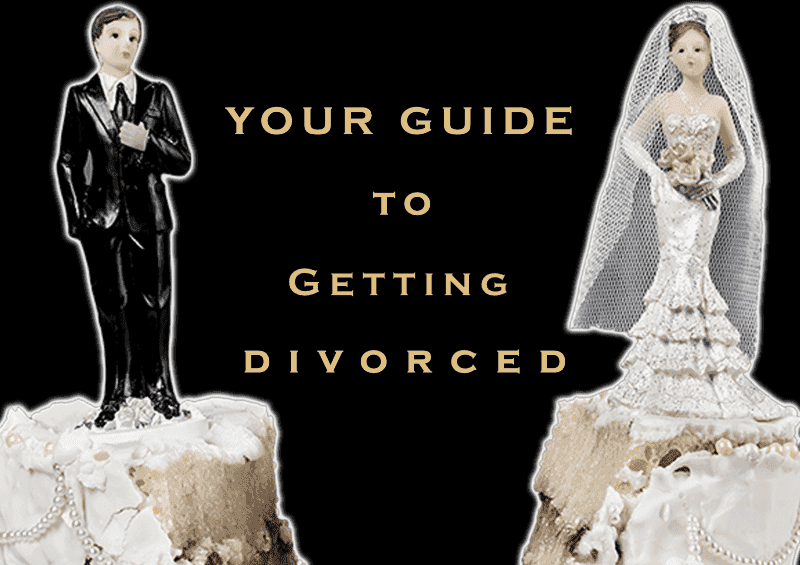 How Long Does Divorce Take in Virginia?
Every divorce case is unique, with countless variables that can affect how long it takes. That being said, a simple, uncontested divorce in Virginia can take 6 to 8 weeks from the time of filing to the time the divorce decree is finalized by a judge.
Most divorce take several months – or even years – to be finalized because there are so many details that need to be worked out. This is especially true when issues like custody or division of property are contested, because then the timeline is slowed down by already busy court schedules. Custody disputes, like your ex-spouse trying to keep your children from you, may also prolong the divorce process.
The best way to gauge how long your Virginia divorce could take is to explain your situation to a divorce lawyer in Virginia Beach, VA and get their counsel. Call Daniel J. Miller today at (757) 267-4949 to set up a consultation! We serve clients in Virginia Beach, Chesapeake, and Norfolk, VA.
How Much Does it Cost to Get a Divorce in Virginia?
Again, no two divorce cases are the same, so the cost of any one divorce cannot be predetermined. Contested divorces involve filing fees, attorney fees, and court fees that vary depending on the details of the divorce case. Uncontested divorces, however, tend to be much less expensive due to the lack of court fees.
In Virginia, it costs $91 to file for divorce. Additional fees may include a $12 Sheriff fee (to serve the papers to the Respondent) and, for select women, a $21 fee to record their resumed maiden name.
On top of filing fees and court fees, Lawyers.com reports that an average divorce in Virginia costs anywhere from $12,000 - $14,000 for contested cases, but this should not be used as a proper gauge for your own divorce. Speak with a Virginia Beach divorce attorney for a more accurate idea of what your divorce could cost. Our lawyers will show you how to reduce the cost of your divorce.
Residency Requirements for Divorce in Virginia
In order to be eligible for divorce in Virginia, at least one spouse must have lived in the state for six months before either spouse can file for divorce. Eligible spouses are able to either file for a "no-fault" divorce or a divorce based on fault grounds.
How Long Do You Have to Be Separated Before Divorce in VA?
Virginia does not recognize legal separation; however, in order to get a divorce in Virginia, spouses must live "separately and apart" without interruptions for at least one year. On the other hand, if you have no minor children and you enter into a valid separation agreement, you will only have to live apart for six months.
Fault-Based Divorce in Virginia
Fault grounds in Virginia include adultery or other sexual acts outside of the marriage, conviction of a felony and confined for more than one year without cohabitation following confinement, cruelty, abandonment or willful desertion, reasonable fear of bodily harm, lived separate lives without cohabitation and without interruption for one year. Each fault ground requires specific proof.
Request a Consultation Today!
Whatever your circumstances may be, the benefits of having an experienced and skilled Virginia Beach divorce lawyer involved in your case are many. Let us help you overcome a difficult divorce and help you get a fresh start in life. We provide quality representation to clients throughout Southeastern Virginia, including Virginia Beach, Chesapeake, Norfolk, and all of Hampton Roads. Our firm is also proud to offer financing for individuals who qualify.
Contact us and speak with our legal team today for more information. Call (757) 267-4949!
Stories Like This Keep Us Going
Former Clients Share Their Experience
"They're truly the best lawyers in Virginia Beach"

- V. Counce

"Mr. Miller and his team helped me to get my reckless driving ticket dismissed!"

- Mya F.

"Great legal team."

- Eddie